Conferences & Exhibitions
We organise a number of key international events ranging from conferences and exhibitions that attract 2,000 delegates through to focused workshops for just 10 participants.
To ensure our events deliver on every level, we work closely with association partners, industry figureheads and supporting industry suppliers to stage meetings that provide our participants with the very best forums to exchange ideas and experiences, as well as conduct business. Supported by careful onsite management, our conferences are renowned for bringing unique approaches to sessions, as well as delivering input from speakers outside of the industries in which we are working to bring fresh perspectives to the table.
In addition, we believe viewing demonstrations of the latest products and services is a key requirement to understanding the latest developments for any sector. Exhibitions play a substantial role in all of our events and we always set extended periods of time aside at our events to ensure delegates have the necessary time to take in all that is on show.
---
The ACI EUROPE General Assembly, Congress & Exhibition is firmly established as the annual meeting place for airport CEOs and air transport senior level executives and industry leaders. Addressing the most important issues facing the aviation industry, year-on-year this annual meeting attracts the highest calibre of executives from across the industry.
ACI EUROPE
The 30th ACI EUROPE Annual Assembly & Congressn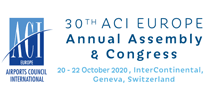 20-22 Oct 2020
InterContinental, Geneva,
Switzerland
Established as the must-attend event for airport commercial executives globally, this conference attracts over 400 senior level executives from airports, retailers, planners, suppliers, and other enterprises concerned with the future of non-aeronautical revenue development at airports.
ACI EUROPE Airport
Commercial & Retail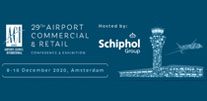 8-10 Dec 2020
The RAI Amsterdam
Since its launch in 2006, Airport Exchange Conference & Exhibition has established itself as the leading event at which expertise is shared, business relationships are formed and industry development is the principal goal. It is an exciting era for the event as it is jointly staged by both ACI EUROPE and ACI Asia-Pacific and now alternates between Europe and Asia.
ACI
Airport Exchange
8-10 December 2020
RAI, Amsterdam
---
---
The British-Irish Airports EXPO is a dynamic, free-to-attend show providing an invaluable showcasing platform for leading airport industry suppliers, both large and small. In addition to the biggest Expo of its kind in the region, the British-Irish Airports EXPO will facilitate a leading conference, BHX airport tour, and an Evening Party that will live long in the memory.
British-Irish Airports EXPO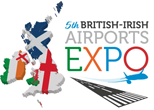 5-6 October, 2020
EXCEL LONDON